2023 Events
December 13, 2023:  General Membership ZOOM Meeting at 7:00 PM to review Xmas Party preps and the planning of the 2024 Spring Car Cruise event.  Refer to Janet's email for connection instructions. 
2024 Events
January 7, 2024:

  Allegheny Rockets Annual Christmas Party and Gift Exchange, 1:00 PM to 4:00 PM at The Wooden Nickel, 4006 Berger Lane, Monroeville, PA  15146.  See Flyer below for more Details

including Payment, Contact and RSVP Requirements. 
June 2, 2024:  1st Annual, ALL Make Car & Truck Cruise, Sponsored by Allegheny Rockets at Southpointe Town Center, 1900 Main Street, Canonsburg, PA  15317. Open to ALL years, makes & models.   
Other Club Events to be announced later
2023 Events
Associated Events to be announced later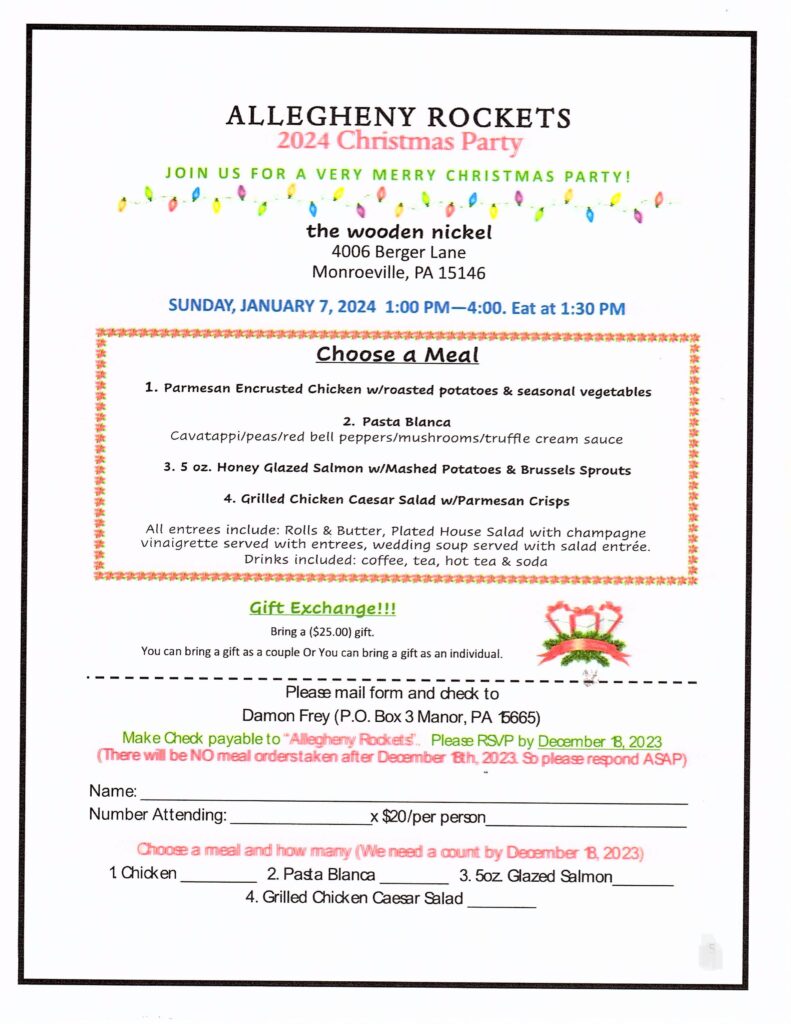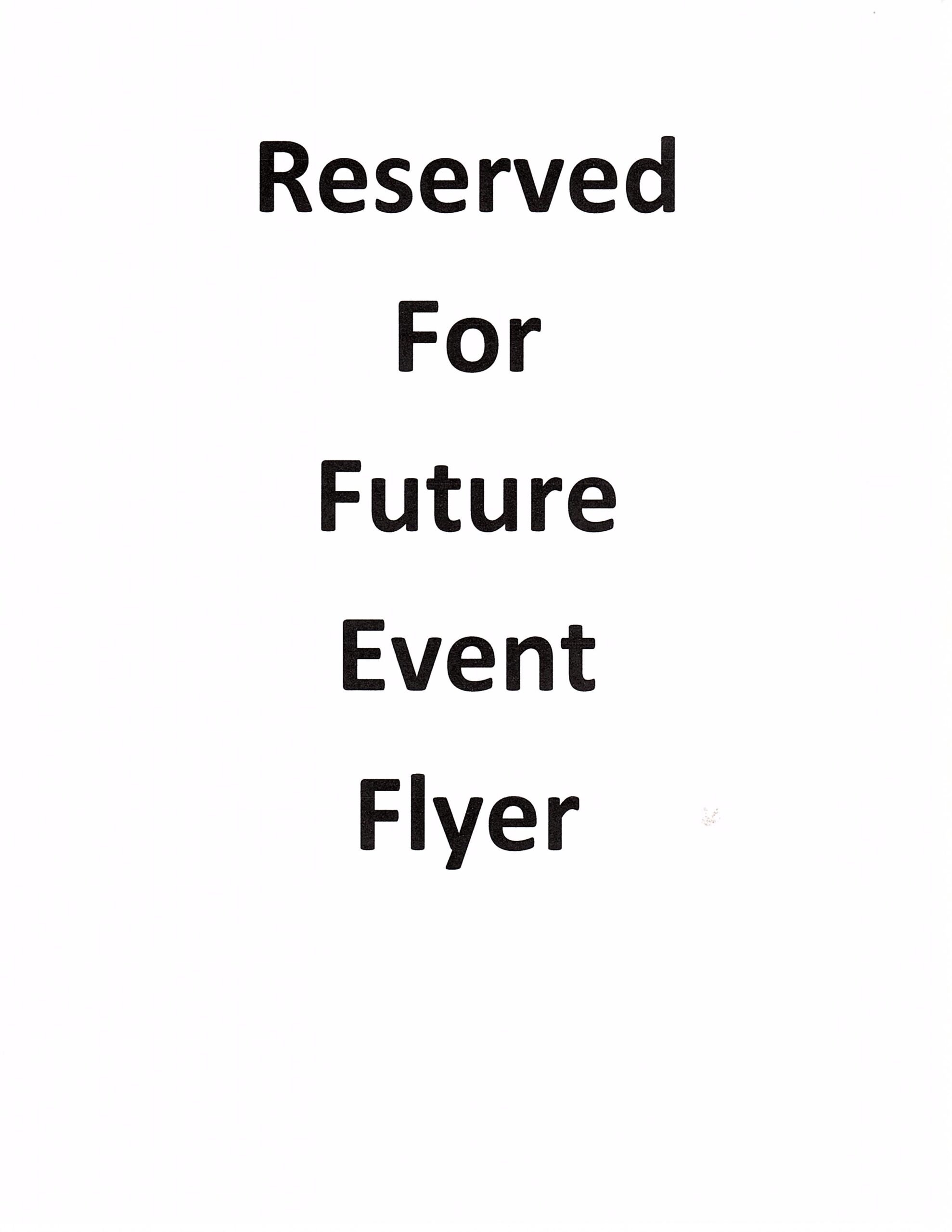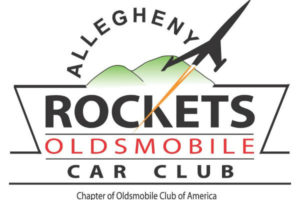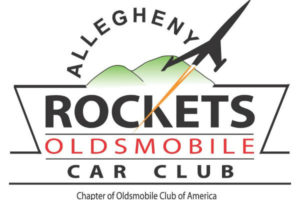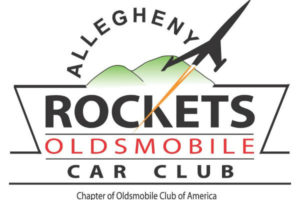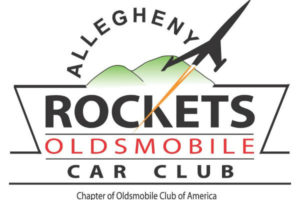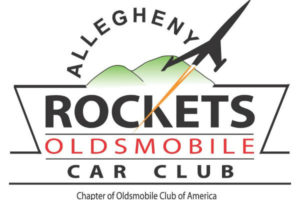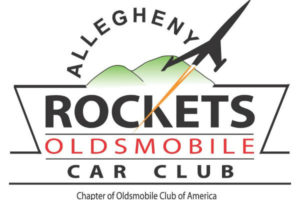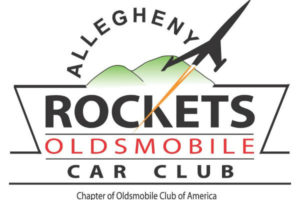 Special Thanks to our Sponsors